Wrinkle Killer Snake Serum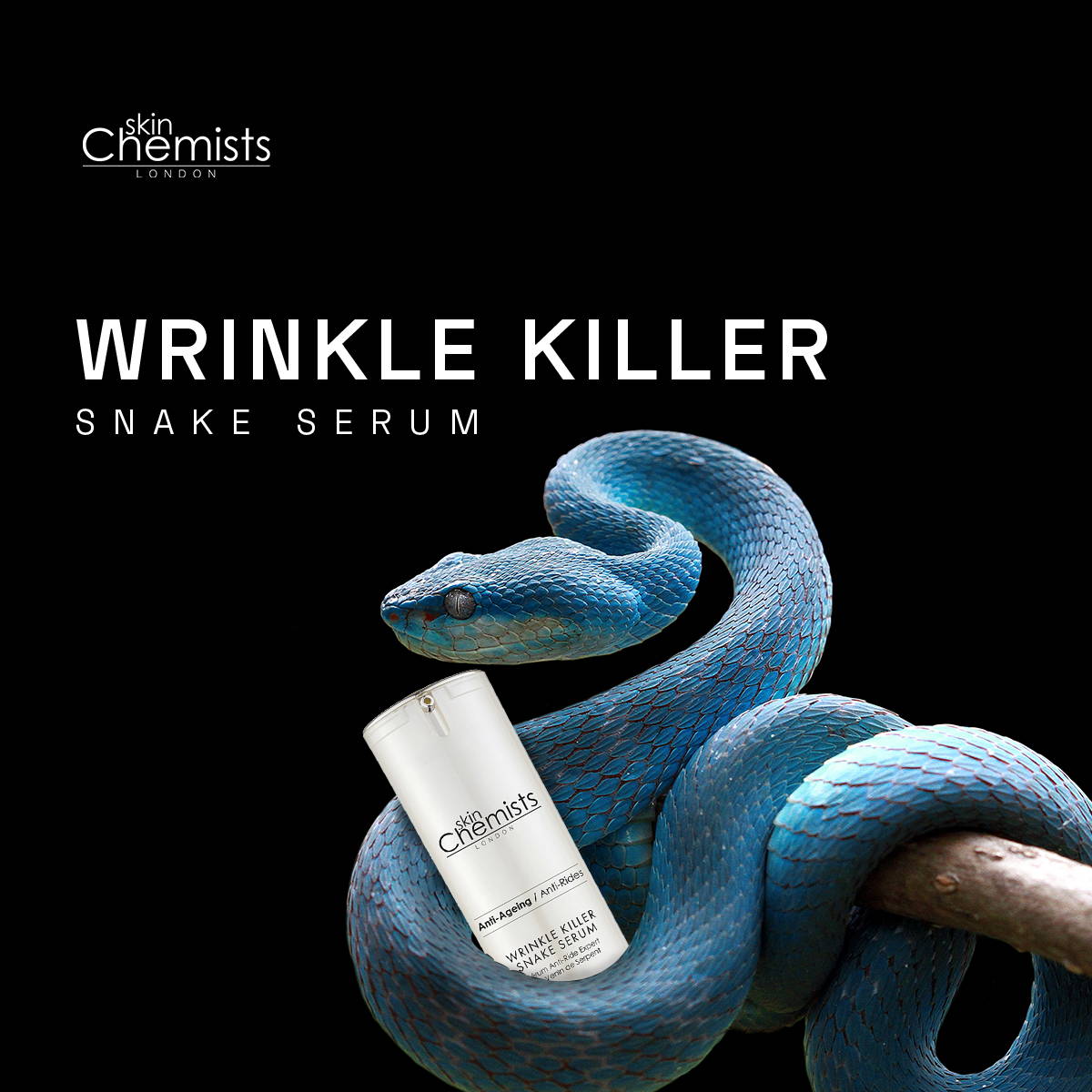 ---
"BOTOX IN A BOTTLE" THE CELEBRITY BEAUTY SECRET
The beauty secret of celebrities like Tulisa, TOWIE star Amy Childs and designer Stefano Gabbana to stay youthful.
Our acclaimed skinChemists Wrinkle Killer Snake Serum, contains syn-ake - a neuropeptide that mimics the effect of the Asian temple viper's venom to keep lines at bay. In addition to syn-ake, the serum also contains oxygen, which is said to have a smoothing and plumping effect on the skin.

---
---

---
We are offering an exclusive 85% discount on Wrinkle Killer Snake Serum, usually £120. To use the discount and get your serum for a bargain £19.99

Just enter the code: DailyMail1 at the checkout.

OVER HALF A MILLION BOTTLES SOLD

---
Where it all began! We set out to make the best wrinkle killer in the world... with over half a million bottles sold, we think a lot of you may agree! We're terrified of needles and don't want a frozen forehead, but what we do want is smooth, soft, youthful-looking skin.

---
---

"The product was great and helped get rid of most of my wrinkles. It is worth the money and is over all an amazing product."

"So far feels a good product. Absorbed into skin well"

"Skin feels extremely hydrated and silky smooth, Easy to apply, gives an instant "lift"
---

THE WRINKLE KILLER COLLECTION

---